Mass Schedule
WELCOME BACK!

MASKS ARE REQUIRED FOR ENTRY INTO THE CHURCH*
*2 years and up; You must bring your own mask for entry and masks must be properly worn* at all times while inside the Church.
In order to safeguard each person, *masks must cover both your nose and mouth.
Mass and Confession Schedule
Weekend Masses
Saturday: 5:00pm
Sunday: 8:00am, 10:00am and 11:30am
(Please note: In July and August, there will be no Mass at 11:30am)

Weekday Mass
Monday through Friday: 8:00am

Holy Day Masses
Please check the Parish Calendar for more information.
The Sacrament of Penance (Reconciliation)
Saturdays at 8:30AM - 9:30AM, and 4:00PM - 4:45PM or by appointment.


STREAMING WILL CONTINUE AT THE 10:00AM MASS EVERY SUNDAY.


PLEASE SUBSCRIBE TO OUR YOUTUBE CHANNEL!
If we reach 1,000 subscribers, we can use mobile devices to bring you daily Mass or other weekday events. Thank you!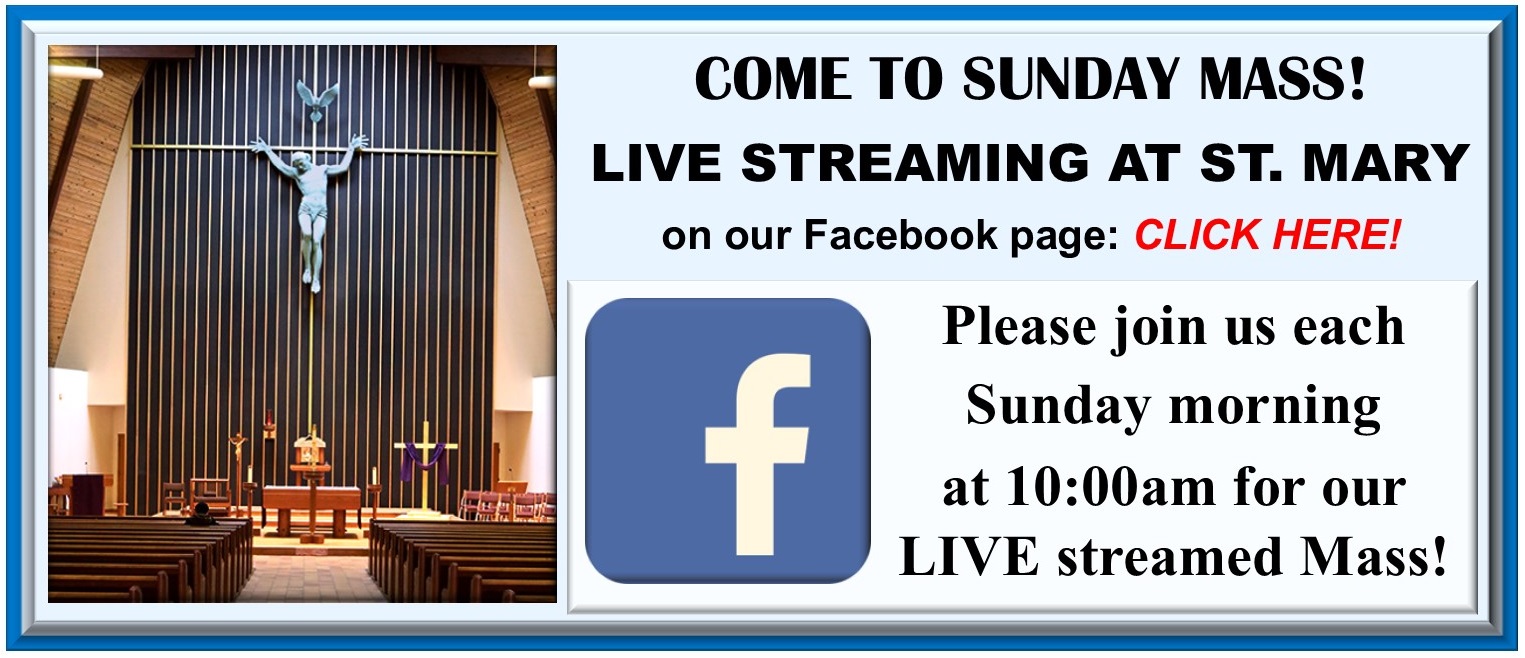 ---