Information updated on 11/25/2020
WELCOME BACK!
MASKS MUST BE PROPERLY WORN AT ALL TIMES WHILE INSIDE THE CHURCH*
Hand sanitizer required when entering the Church.
*2 years and up; You must bring your own mask for entry.
*Masks must cover both your nose and mouth.
Weekday Mass (Monday-Friday) : 8:00am
Weekend Mass Times
Saturday 5:00pm Sunday 8:00am, 10:00am*, and 11:30am


*
Our 10:00am Sunday Mass will be live-streamed onto our St. Mary YouTube channel and Facebook page.
By attending this Mass you are giving us your consent to record and broadcast your image.
Confessions:
Saturdays: 8:30am and at 4:00pm-4:45pm or by appointment.
Parish Office Information: Monday through Friday from 8:30am-4:00pm. No walk-ins will be permitted.

Parish office services will handled over the phone or email. Please contact us with your request.
If you are in need of a priest for an urgent matter, please call the office for further instructions.
Parish office/Rectory phone number: (856) 424-1454 Main office email: stmarycherryhill@gmail.com
PLEASE SUBSCRIBE TO OUR YOUTUBE CHANNEL!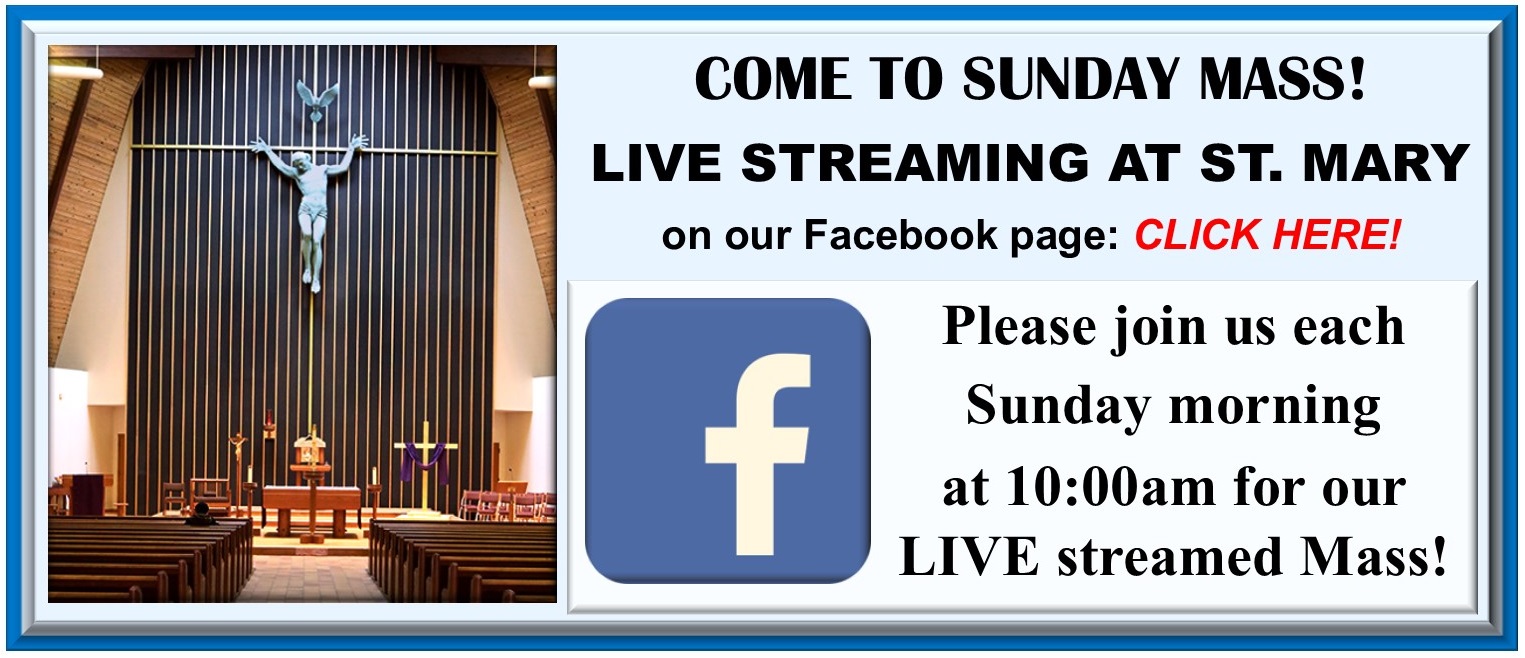 ---
---
CLICK TO BE DIRECTED TO WWW.SENSUSFIDELIUM.US FOR THE PREPARATION!