Information updated on 8/8/2020
WELCOME BACK!
MASKS ARE REQUIRED FOR ENTRY INTO THE CHURCH*
*2 years and up; You must bring your own mask for entry and masks must
be properly worn* at all times while inside the Church. In order to safeguard each person,
*masks must cover both your nose and mouth.
Weekday Mass (Monday-Friday) : 8:00am
Weekend Mass Times for July and August
Saturday 5:00pm Sunday 8:00am and 10:00am
(During months of July and August, there will be no 11:30am Sunday Mass.)



Confessions:

Saturdays: 8:30am-9:30am and at 4:00pm-4:45pm.
Appointments can also be made by contacting the office.
Summer Parish Office Hours: Monday through Thursday from 8:30am-4:00pm by appointment only. No walk-ins will be permitted.
Masks & use of hand sanitizer are required for entry. Please enter through the door facing the Hall.
Please call the office to set up an appointment time.

If you are in need of a priest for an urgent matter, please call the office for further instructions at (856) 424-1454. You can also email us at stmarycherryhill@gmail.com.
PLEASE SUBSCRIBE TO OUR YOUTUBE CHANNEL!
If we reach 1,000 subscribers, we can use mobile
devices to bring you daily Mass or other weekday events. Thank you!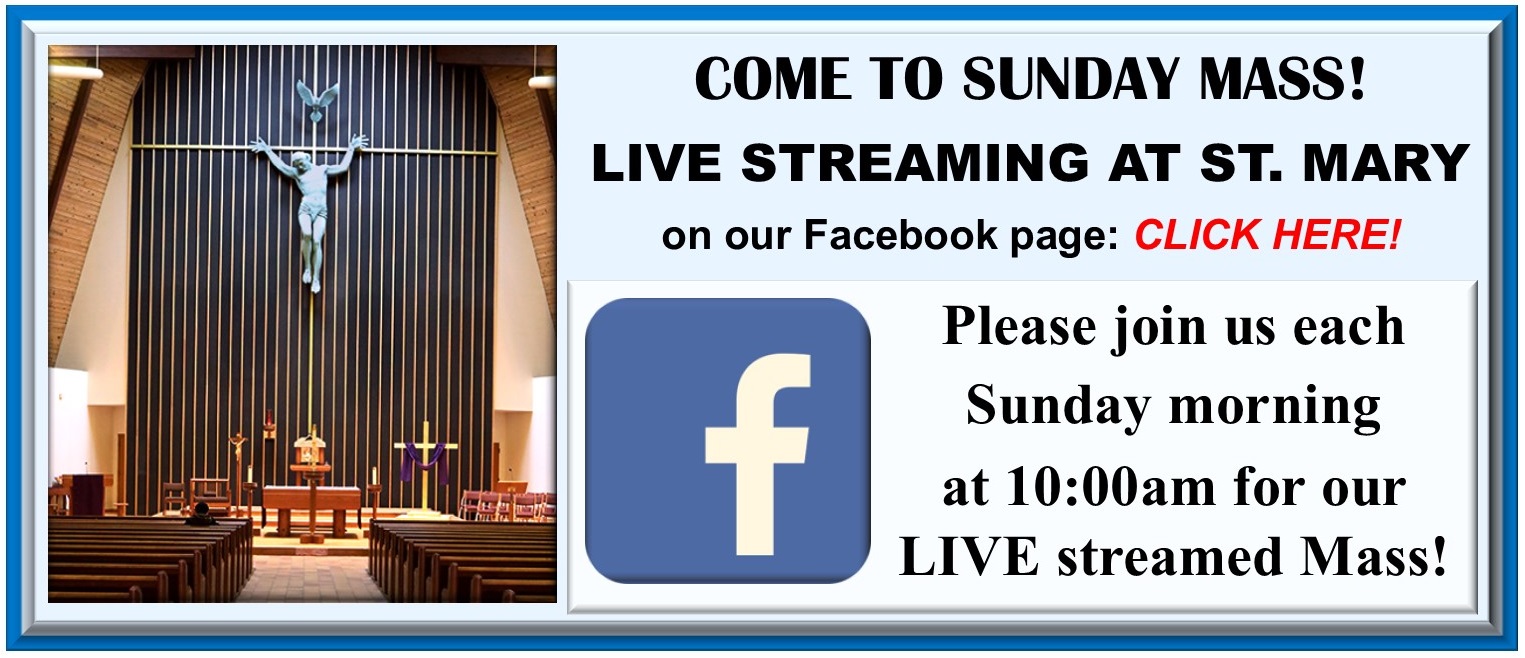 ---
---