Today's Events



Save the Date:

Liturgy Meeting postponed due to inclement weather on Monday, February 11th

Scripture Study with Fr. Paul postponed
and rescheduled for next Tuesday, Feb. 19th at Noon and 7:00PM.

Forever Young Island Luau Postponed
Due to the anticipated inclement weather, the Forever Young Island Luau Social that was to be held this Tuesday afternoon, February 12th, has been postponed. Instead, the Luau will be held on:
Tuesday, February 19th at 1:00pm
Please pass this information on to anyone you think might be interested.
Any questions, please call Karen Young at kawyoung@gmail.com or
609-707-4989.
Hope you will join us!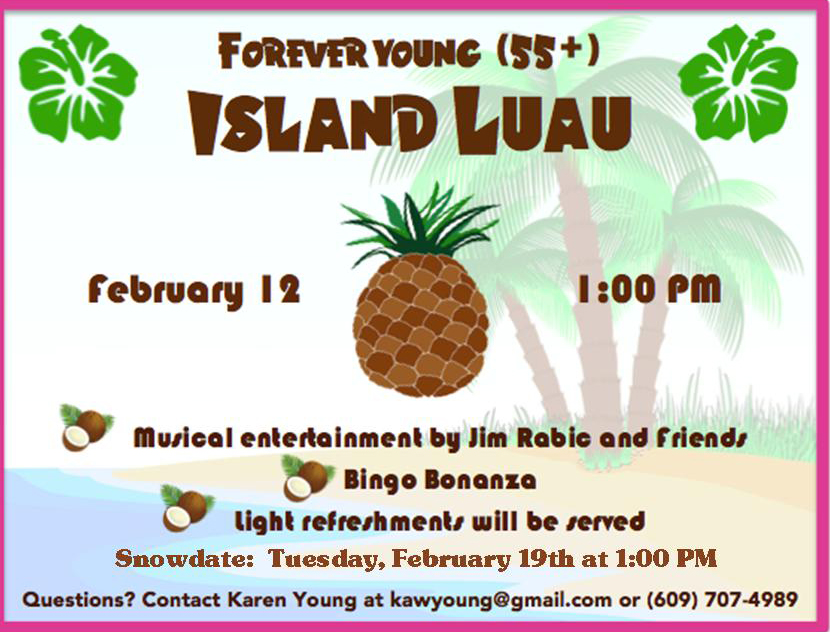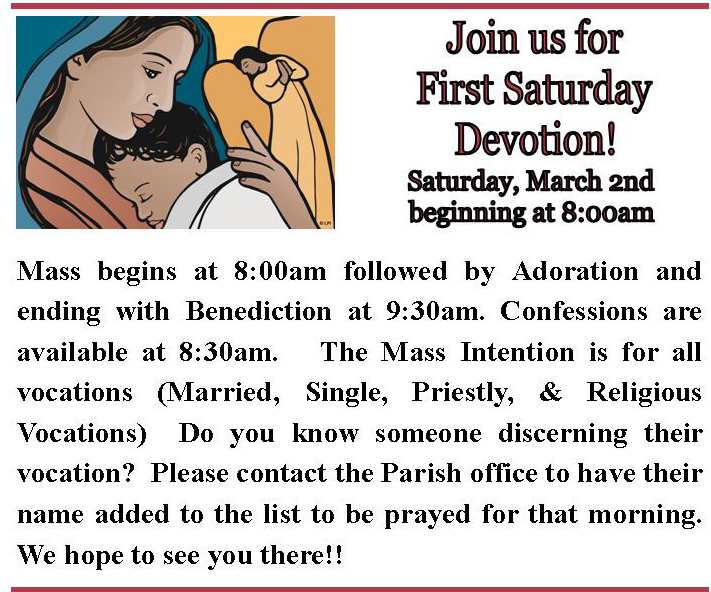 Virtual marriage retreat for couples. Learn More.

Link for the virtual retreat is: http://www.foryourmarriage.org/marriage-retreat-2019-marriage-made-for-a-reason/

Check out this great site:
http://www.marriageuniqueforareason.org/

UA-476766140-1